"We launched at the World Mining Expo in Vegas at the end of 2016. We now have product design
registrations in Australia and the US along with patents pending in 80 countries across the world."
S&P Industrial,
SIMON PROVOST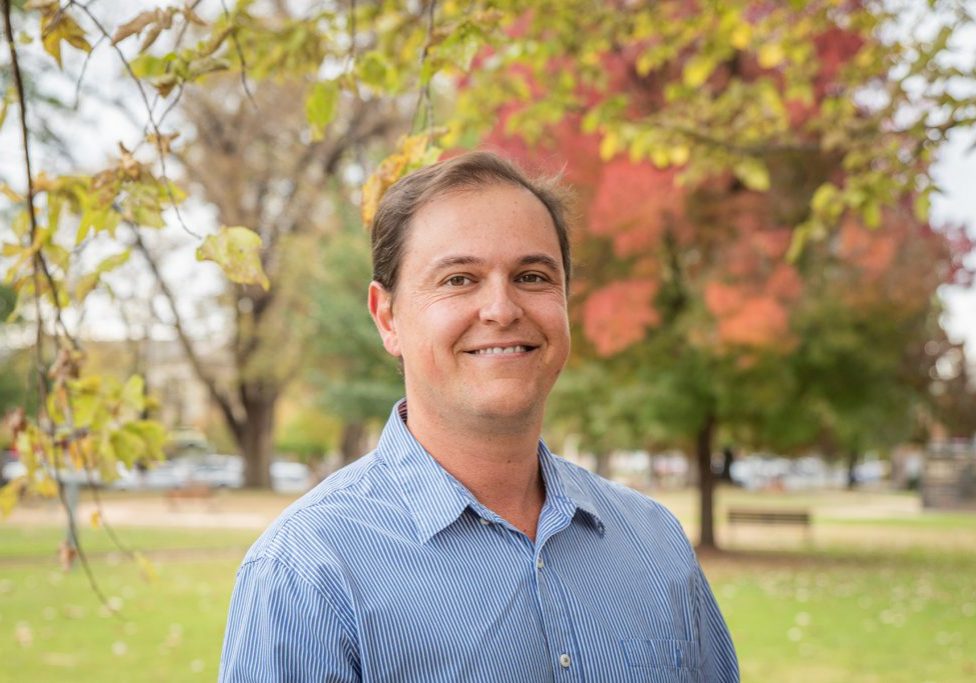 GROWING GREAT IDEAS IN THE ORANGE REGION
They say the best ideas come from innovation at the coalface. Solving problems on the ground with the ability to upscale and reapply the technology the world over is a skill Orange based product developer, Simon Provost, has attained.
In a bid to solve a global safety problem with practical local application, S&P Industrial was founded in 2014 in response to a grass-roots need for a flexible front-line defence for pumps.
From humble beginnings in a shed south of Orange where polymers were hand-poured into rudimental moulds, S&P Industrial now manufactures the patented Reflex Suction Strainers utilising the latest injection moulding techniques combined with cutting edge polymers marketed throughout the world.
An Orange local, Simon studied in Lismore and the United Kingdom before spending many years in Sydney and Brisbane working in corporate business product development and marketing.
The move back to Orange was motivated by a desire to give his family the lifestyle opportunities that he had enjoyed growing up. While growing his young family in the region, Simon also began incubating a long-held goal of starting his own business.
"I had been working in corporate business for many years," Simon outlined. "I spent a lot of time coming up with ideas and making other people's businesses wealthy.
"I had always felt that I wanted to eventually do it for myself – to have a crack and take the risk because the end goal was for my family to be able to live somewhere great, have a good job, and the benefits of the country lifestyle that I had when I grew up.
"It's one of those dreams - to work for yourself. Working in a start-up or your own business can be all-consuming, but ultimately the goal is to make the flexibility work for your family.
"It's definitely been a steep learning curve and a big investment. Four years out and I can say it has honestly all been worth it.
"We launched at the World Mining Expo in Vegas at the end of 2016. We now have product design registrations in Australia and the US along with patents pending in 80 countries across the world.
"We supply products into North America and Canada. We are working with huge mining companies like BHP, Glencore and Peabody along with big construction organisations such as those working in the tunnels in Sydney.
"Blackwoods now stock our product which has been huge for the business. They approached us which is happening a lot with overseas companies reaching out to us now. We are also trying to get a foot-hole into Europe now.
"It hasn't always been smooth sailing for sure, but we are now getting pretty close to making it to where we wanted to be. The speed of growth has been unbelievable."
Simon explained while head office has always been based in Orange, products are manufactured in an Australian family owned business in western Sydney. He has travel time between the two now down to a fine art.
"Carefully avoiding peak-hour, I can be at our Sydney manufacturers in two and a half hours - so the benefits of quality of life to our family far outweighs any travel needed for the business," Simon outlined.
"Orange is a unique place to live. The community, the climate, the schools and all the other facilities available – there are not many towns like this that exist in Australia.
"The region is a lot more diverse than when I was growing up. Since moving back, we have met a lot of people who have done the same thing. It's surprising how many people return to Orange, or move out here from the city, to raise their family."
Simon's advice to others looking to start a business in the Orange region is to look for support from local organisations within the industry and think outside the box in relation to funding.
"The Australian Government gave us the most support with export development and research grants," Simon explained. "Orange expats were a huge support when it came to accessing grants creating a network out of Sydney to help us get started.
"I'm also on the board of a Central West regional engineering network in Orange known as RENWELD who provided valuable assistance. There are a lot of committed people in that network who have provided local support for many businesses.
"RENWELD facilitates effective member-to-member connections and assist in developing regional capability through education and innovation. It also serves to promote the capability and success of its members providing a one-stop capacity for large tender opportunities."
Subscribe
Subscribe to our newsletter to receive the regions latest news and offers straight to your inbox.


The Orange Region is situated within the traditional lands of the Wiradjuri Nation. We acknowledge the traditional custodianship of these lands, and pay our respect to the Wiradjuri people for their care and stewardship of these lands for more than 40,000 years and to the Elders of the Wiradjuri Nation past, present and future.